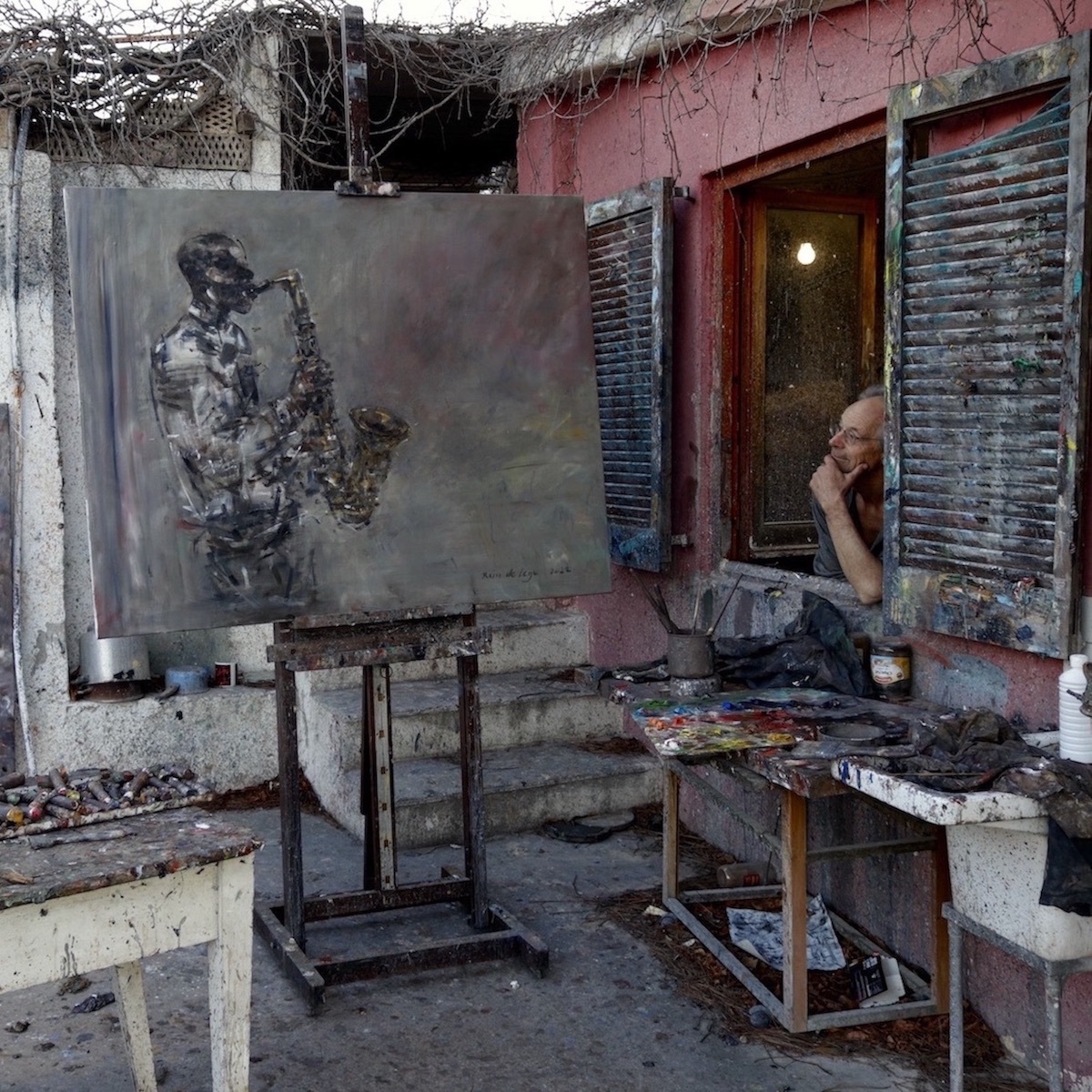 The artist
Rein de Lege, Rotterdam, 1954
Rein de Lege is not the first painter in the family. His grandfather, Arie Borel, to whom he was very near, worked as an artist. Arie Borel supported his grandson with living an artist's example, encouraging him in his first drawing-attempts.
At the age of 16, Rein de Lege started studying at the "Rijks-Academie" in Amsterdam (1971–1975) and ran through the classic education of drawing and painting, with special attention to model drawing. Then he quit, spending 2 years doing other things, before he went to "Academie Minerva" in Groningen to finish his study (1977–1980). Beside drawing and painting, he focussed on graphical art: etching and lithography.
After visiting Barcelona for the first time in 1978, he became so fascinated by the life in the streets and the bars of "Barrio Chino" ( the "Chinese Quarter"- in reality, it never was a quarter for Chinese people to live- ) that, after several visits over the years, he decided to take up permanent residence in the capital of Catalonia ( 1988 ) where he continues to live to this day. He is working in a more rural area, in Vilanova i la Geltrú, where he has his painting-studio.
The works of Rein de Lege are internationally exhibited in art-galleries and art-fairs.